Stile Nuovo
Weihnachtsmusik Von Christoph Sätzl & Marienvesper im Dom zu Brixen 1641
Odhecaton, La Venexiana, Prishna
Musikmuseum 41, CD13040. 2CDs 59'12+57'57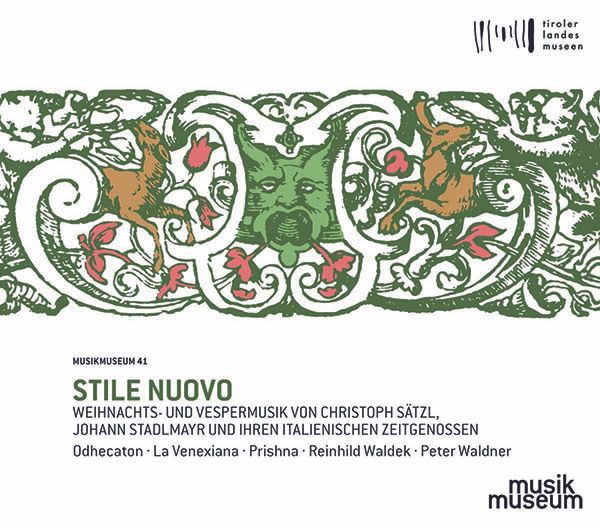 I have been sent several CDs published by the Music Museum of the Tiroler Landesmuseen in Innsbruck. One of which is this set of two CDs, the first of which is of early Baroque Christmas motets from Tyrol and Italy (recorded in 2016) with a second CD (recorded, live, in 2000) of Marienvespers music from Brixen Cathedral as might have been heard around 1641. The two CDs do not seem to be related, although it is not clear if this is a re-release of earlier published recordings.