Henri-Jacques de Croes: La Sonate Égarée
BarrocoTout
Linn Records CKD 597. 62'19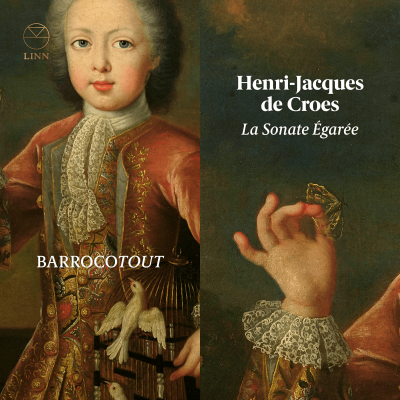 BarrocoTout (Carlota Garcia, flute, Izana Soria, violin, Edouard Catalan, cello, and Ganael Schneider, harpsichord) are named after a sketch in a Spanish comedy show: Barroco Tú (= Baroque yourself). They got together during their studies at the Royal Conservatoires, Brussels in 2013. They were selected for the EEEmerging (Emerging European Ensembles) project in 2015 and in 2016 won awards at the Utrecht Early Music Festival. This debut recording by Linn Records is one of their prizes for winning the 2017 York Early Music International Young Artists Competition. It is appropriate for them to choose a little known composer, in this case, the Antwerp born Henri-Jacques de Croes (1705-86).