Mr Handel's Musicians
Teatro del Mondo
Benoit Laurent, Marie Deller, Andreas Küppers
Perfect Noise PN1703. 63'20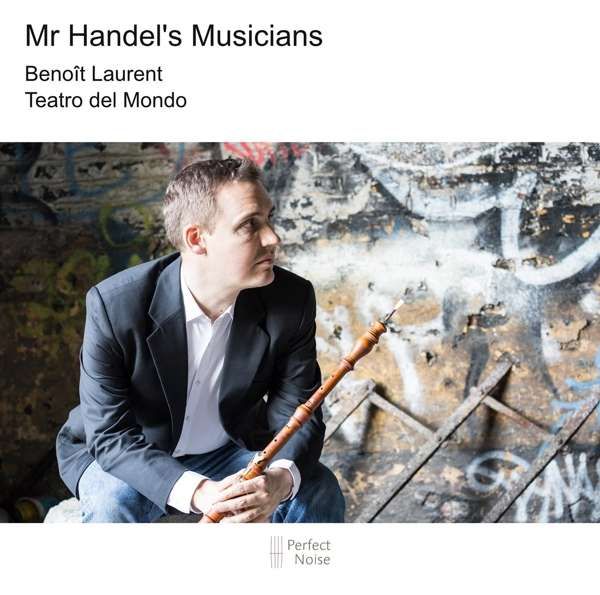 We would normally associate Mr Handel's Musicians with the various singers that he did battle with, to the extent of threatening to throw some of them out of the window. This 2017 recording redressed the balance in favour of some of the instrumentalists that worked with or were in the wider musical circle of Handel during his time in London.
The chamber pieces reflect the enormous talent of the musicians of the King's Theatre and London's more general musical life. We have pieces by Sammartini, Piero Gastrucci, Johann Ernst Galliard, John Loeillet, de Fesch, William Babell, Andrea Caporale, Vincent, Giacobbe Basevi Cervetto and Bononcini, most of whom had moved from the continent to what was then the musical centre of Europe.
There are a number of world premiere recordings, including Sammartini's Sonata II in G Major for Oboe and Continuo, William Babell's Sonata II in C minor for Oboe and Continuo, William de Fesch's English Song "Polly" and Thomas Vincent's "A Song" from his VI English Songs.
You would be forgiven for assuming from this recording that Handel had a particular fondness for oboe players, given the number of oboe piece on the CD and the focus on the oboe player. But credit must be given to the other talented members of Teatro del Mondo, cellist Marie Deller and harpsichord player Andreas Küppers who both deserved at least some mention on the CD cover. Indeed, some of the highlights of the whole recording are Marie Deller's eloquent cello playing in Sonatas by Bononcini, Caporale and Galliard and, I think, some lovely but uncredited recorder playing in Walsh's arrangement of Haste, haste from Handel's Solomon and in de Fesch's song, Polly.
Several of the pieces are very short, and the links between them are not always kind to key changes.