Anime Amanti
Roberta Mameli, Luca Pianca
Alpha Classics ALPHA291. 68'16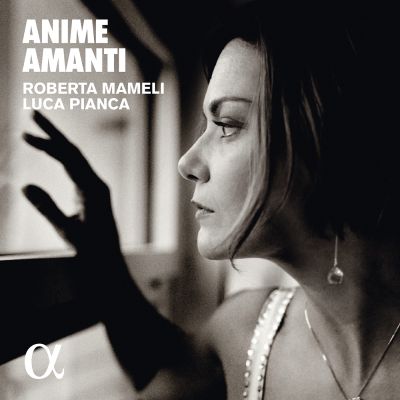 Songs by Monteverdi, Caccini, Strozzi, d'India, Merula. Pianca
The opening Lamento di Arianna, the only surviving part of Monteverdi's opera L'Arianna. sets the scene for a beautifully performed programme of music from the earliest days of opera. Roberta Mameli's evocative and rich vocal timbre is an ideal vehicle to display the extraordinary range of emotions depicted in this sensuous music. Her coherence of tone over a very wide range aligns with effective control of her natural vibrato, notably on long-held notes where she uses gentle vibrato as an ornament. She is very well supported by the impressively restrained theorbo playing of Luca Pianca.
Alongside Lamento di Arianna, the other key pieces are the Lamento di Didone by Sigismondo d'India and Barbara Strozzi's L'eracuto amoroso, with several shorter pieces, including several by Giulio Caccini. 
Luca Pianca adds a slightly defensive note about his choice of instrument and tuning, which he describes as "an archlute with thirteen single courses, tuned in G, with eight strings on the first pegbox and five open (unfretted) bass strings, a configuration that some commentators today regard as 'unhistorical'." I am not sufficiently experienced in the niceties of theorbo/lute tuning to comment, other than to suggest that using a source from 1727 (which "contains an exact description") to support the use of a tuning for a repertoire of around 100 years earlier is, perhaps, a little fanciful.