Cavalieri Imperiali
Zenobi & Sansoni, the great cornetto masters
InALTO, Lambert Colson
Ricercar RIC419. 64'36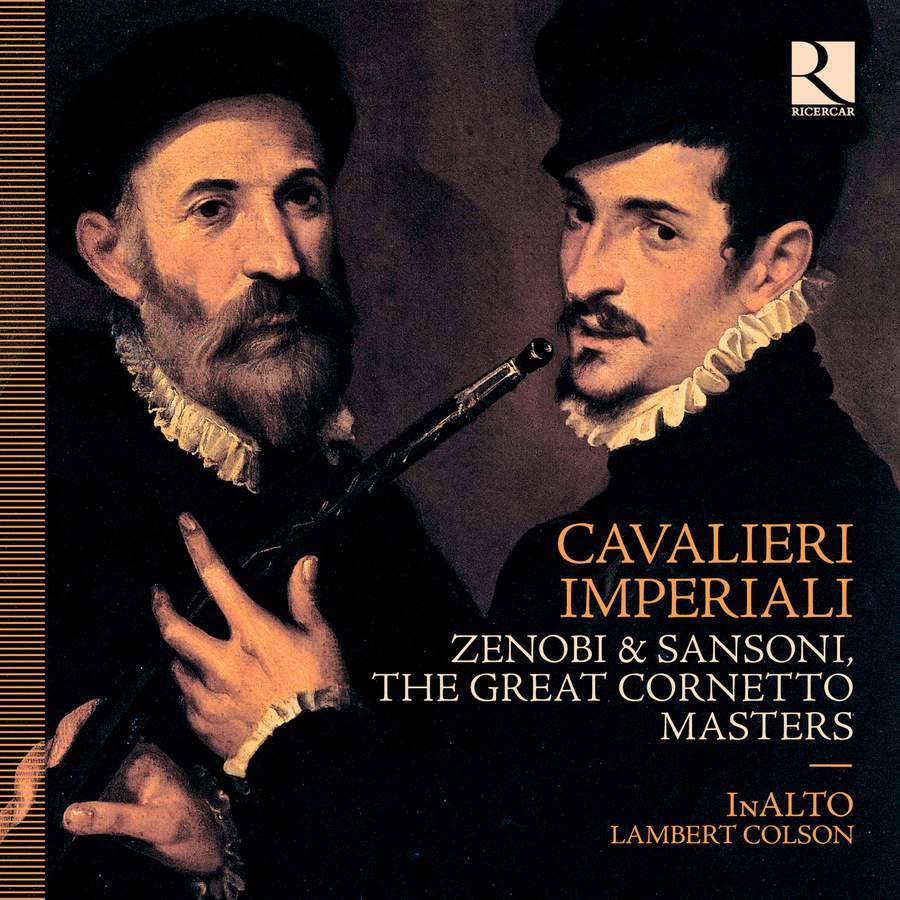 The cornett was the principal solo instrument in the late Renaissance and early Baroque eras, before losing that role to the violin. Its sound closely resembles that of the human voice, to the extent that, in a review, I once referred to a talented young soprano as being "a cornett on legs". This excellent instrumental recording from InALTO pays tribute to two notable cornett players from the decades on either side of 1600, both of whom were knighted by an emperor.