Cavalieri Imperiali
Zenobi & Sansoni, the great cornetto masters
InALTO, Lambert Colson
Ricercar RIC419. 64'36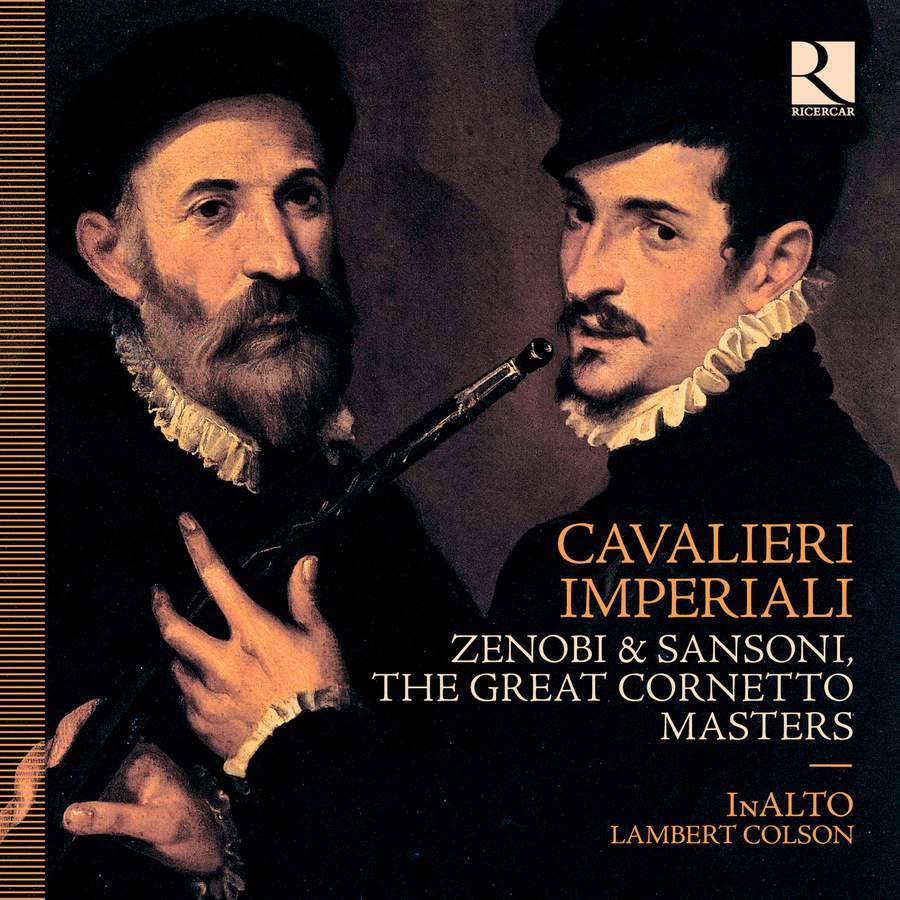 The cornett was the principal solo instrument in the late Renaissance and early Baroque eras, before losing that role to the violin. Its sound closely resembles that of the human voice, to the extent that, in a review, I once referred to a talented young soprano as being "a cornett on legs". This excellent instrumental recording from InALTO pays tribute to two notable cornett players from the decades on either side of 1600, both of whom were knighted by an emperor.
Luigi Zenobi (1547/48–>1602) was known as 'Luigi del cornetto' and, later, the 'Cavaliere del cornetto'. He was born in Italy but moved to Vienna in the service of Emperor Maximilian II. He later worked for the Este family in Ferrara and was the most respected and best-paid musician at court up to that time. An eyewitness recalled the delicacy of his playing as being 'softer than the harpsichord when its lid is closed'. Giovanni Sansoni (c1593-1648) was born around 50 years later. He was probably born in Venice, and was employed by Archduke Ferdinand of Austria in Graz in 1613, following him to Vienna when he became Emperor six years later. His compositions were known in Saxony, and Schütz sent pupils to him.
The recording reflects the wide range of musical styles and formats that featured the cornett, from the intimacy of a solo cornett with harpsichord, via pieces where the cornett is pitched against such instruments as the bassoon, trombone and violin, to the traditional full consort of pairs of cornetts and four trombones. The imaginative programme includes composers ranging from Ruffo (b. c1508) to Schmelzer (d.1680) and includes Lassus, Castello, Buonamente and Neri.
The programme opens with an instrumental arrangement of Lassus's motet Concupiscendo concupiscit anima mea, the madrigal-like quality of the original reflected well by the instruments of InALTO. Castello's extended Sonata decima settima is one of the most spectacular pieces, with its too and fro echoes. Valentini's Sonata a 4 opens with a wonderfully sonorous bassoon solo.