Jacob Regnart: Missa Christ ist erstanden
with Missa Freu dich, du werthe Christenheit and motets
Cinquecento
Hyperion CDA68369. 64'45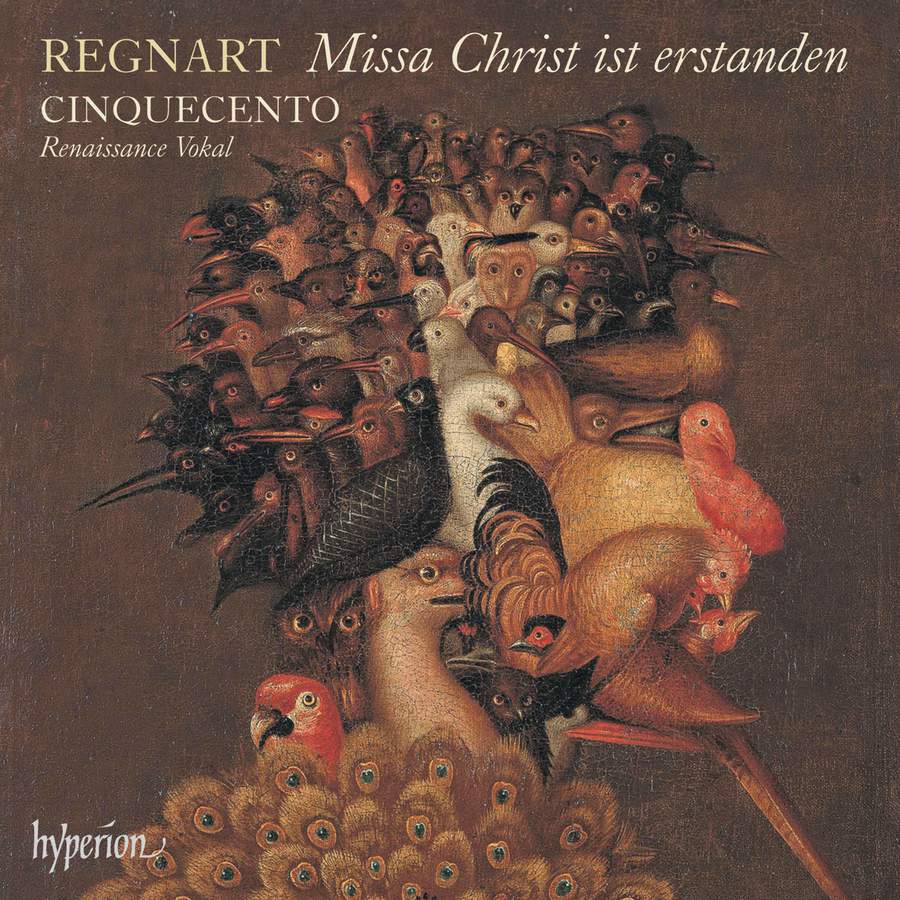 Jacob Regnart (c1540-1599) is one of the lesser-known Flemish born composers who dominated European music during the 16th-century. Born in Douai, he soon moved to Prague, singing in the Habsburg Holy Roman Emperor Maximilian II's Hofkapelle. His career remained within the Hapsburg realms, rising through the ranks under three successive Hapsburg rulers. He spent several years in Innsbruck in the court of Maximilian's brother Archduke Ferdinand II, where much of his sacred music seems to have been composed, although it was not published until after his death. Those works include the two Mass settings included on this excellent recording from Cinquecento (Terry Wey, countertenor, Achim Schulz & Tore Tom Denys, tenors, Tim Scott Whiteley, baritone, and Ulfried Staber, bass).