Duarte Lobo: Masses, Responsories & Motets
Cupertinos, Lius Toscano
Hyperion CDA68306. 70'18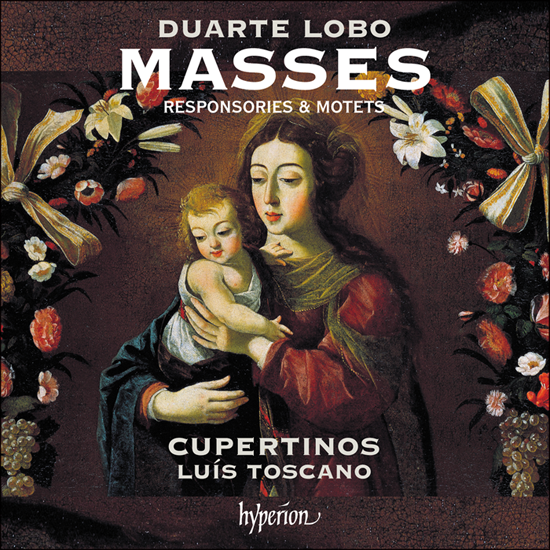 Duarte Lobo (c1565-1646) was one of the most prominent composers of the Portuguese Golden Age, gaining an international reputation during his lifetime. He is not to be confused with the Spanish Alonso Lobo (1555-1617). Early musical studies at Évora Cathedral led to posts as maestro di cappella at Évora Cathedrak, the Hospital Real de Todos-os-Santos, Lisbon, and at Lisbon Cathedral where he remained for nearly 50 years. This very welcome recording includes many premiere recordings of this remarkable composer in outstanding performances by Cupertinos, under Lius Toscano.