Passion: Lully, Charpentier, Desmarets
Véronique Gens, Ensemble Les Surprises, Louis-Noël Bestion de Camboulas
Les Chantres du Centre de Musique Baroque de Versailles
ALPHA 747. 57'12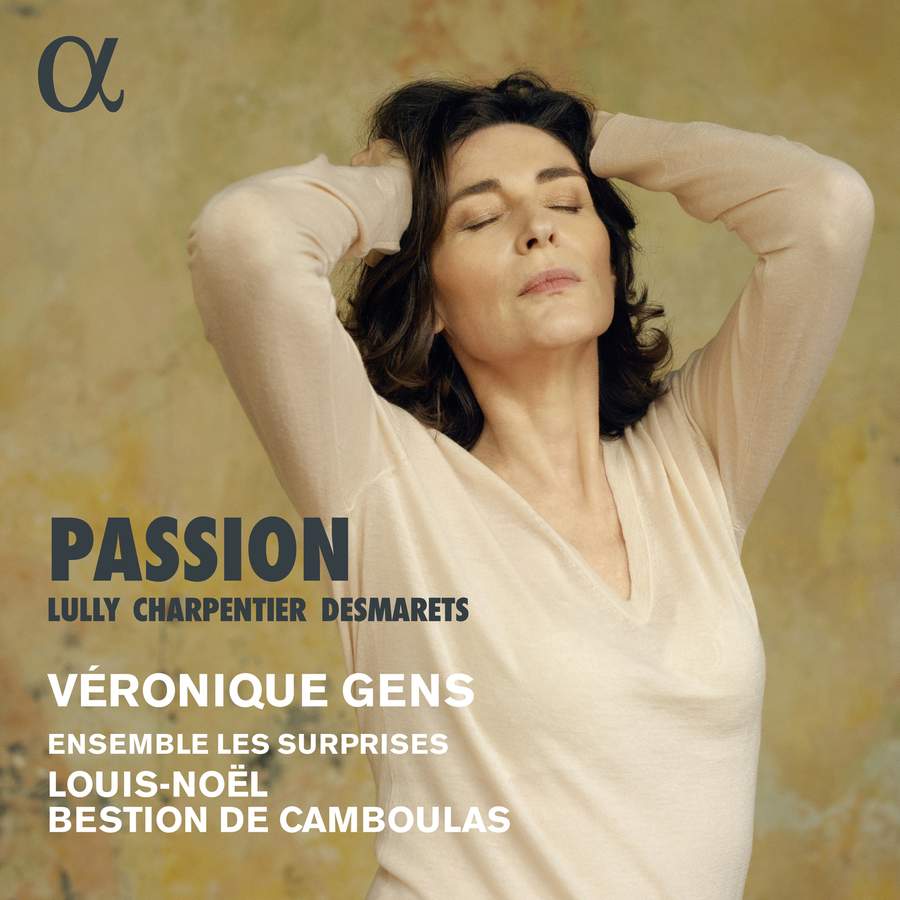 This recording showcases soprano Véronique Gens in the form of a five Act "opera imaginaire", based on the repertoire of two of the greatest divas of the 17th-century Paris Opera: Mlle Saint-Christoph (her first name is not known) and her successor Marie Le Rochois. They both dominated the Paris opera scene between 1675 and 1698. Concentrating principally on the music of Jean-Baptiste Lully, we also hear music from operas by Marc-Antoine Charpentier, Henry Desmarets, and Pascal Collasse, with extracts from Lully's Amadis, Proserpine, Atys, Armide, Persée, Alceste, and Le Triomphe de l'Amour, together with Charpentier's Médée, depicting heroines such as Alceste, Armide and Médée, and the deities Juno, Ceres and Aeolia.  
Amongst the well-known opera extracts are some that are rare and, in some cases, unpublished. They reveal roles for powerful women "whose love is unrequited: dark passions, bitter laments, jealousy, vengeance". The choice of music and the five-Act format is appropriate, and the inclusion of choruses and instrumental dance movements is a recognition of their importance in French opera of the time.
Véronique Gens's powerful voice is well up to the task of representing both the human Parisian singers of the later 18th century, and the varying emotions of the classical characters. For reasons I have never quite worked out, I find vocal vibrato rather more acceptable in French early music than in other national genres, but vibrato haters (of which there are many amongst early music lovers) should listen to some online extracts before purchase. That said, her voice has a purity of tone that helps to project both the music and the character.
Her support from Ensemble Les Surprises and director Louis-Noël Bestion de Camboulas, a group I have praised before, is excellent. They bring a characteristic vigour and energy to the accompaniments and the instrumental pieces. as well as a tender approach to the lighter moments.