Passion: Lully, Charpentier, Desmarets
Véronique Gens, Ensemble Les Surprises, Louis-Noël Bestion de Camboulas
Les Chantres du Centre de Musique Baroque de Versailles
ALPHA 747. 57'12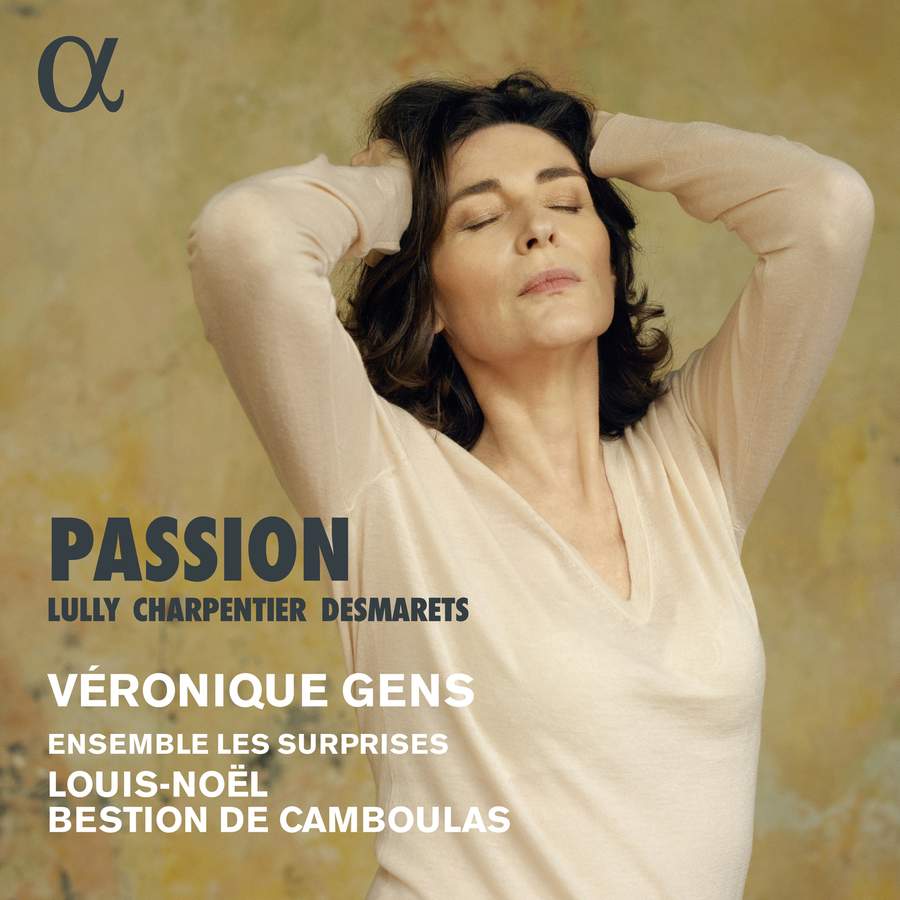 This recording showcases soprano Véronique Gens in the form of a five Act "opera imaginaire", based on the repertoire of two of the greatest divas of the 17th-century Paris Opera: Mlle Saint-Christoph (her first name is not known) and her successor Marie Le Rochois. They both dominated the Paris opera scene between 1675 and 1698. Concentrating principally on the music of Jean-Baptiste Lully, we also hear music from operas by Marc-Antoine Charpentier, Henry Desmarets, and Pascal Collasse, with extracts from Lully's Amadis, Proserpine, Atys, Armide, Persée, Alceste, and Le Triomphe de l'Amour, together with Charpentier's Médée, depicting heroines such as Alceste, Armide and Médée, and the deities Juno, Ceres and Aeolia.