Fantasie
G. Ph. Telemann (1681-1767): 12 Fantasias for Flute Solo
Joana Amorim, flute
Veterum Musica, VM028. 55'26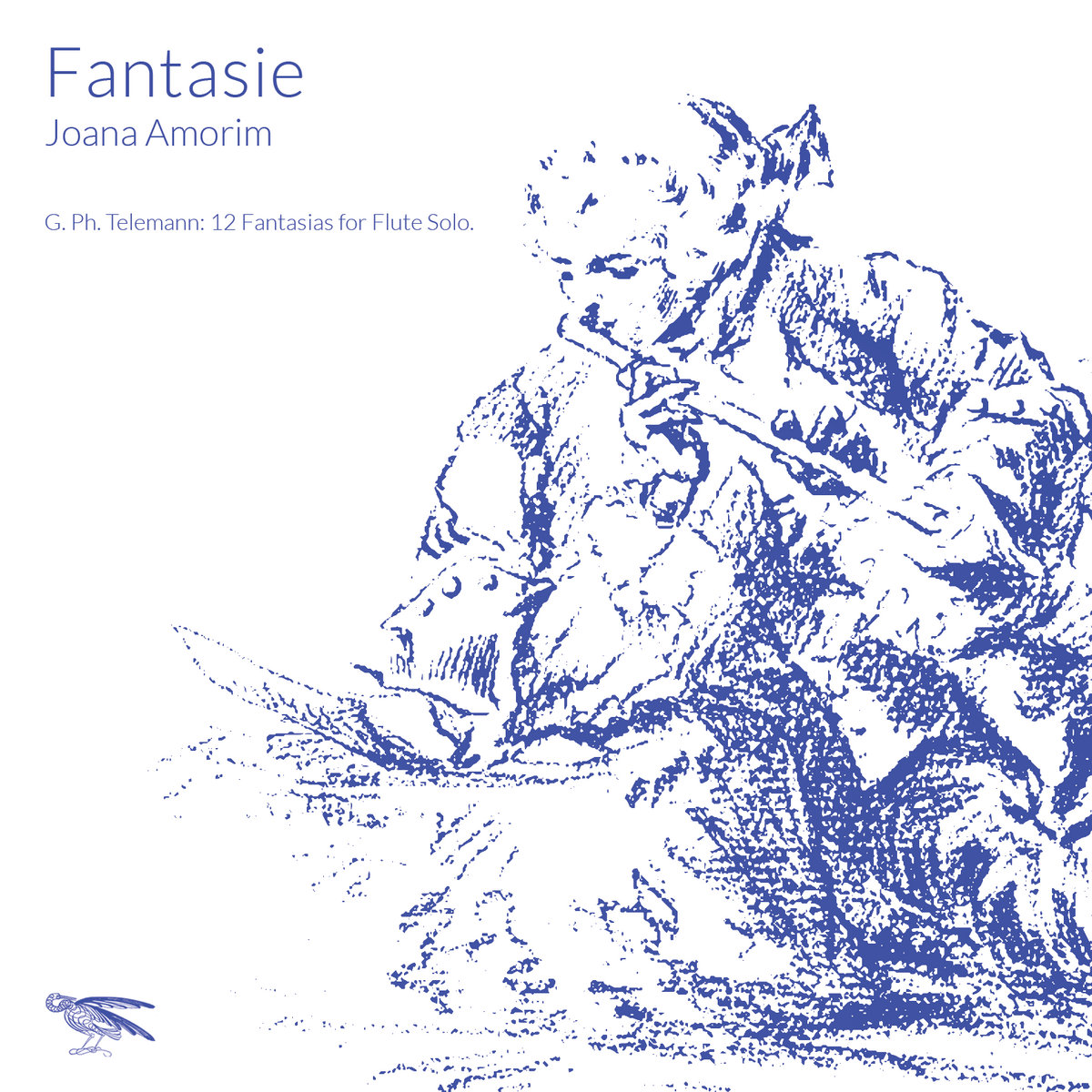 Telemann published his 12 fantaisies à traversière sans basse (TWV 40:2–13) in Hamburg in 1732/3. It was one of a series of four sets of fantasias for unaccompanied instruments that he published between 1732/5: 36 for harpsichord and two sets of 12 each for violin and viola da gamba. This new recording from Veterum Musica features the Portuguese flautist Joana Amorim in an impressive interpretation of these delightful miniatures that feature practically every musical idiom of the period.
The flute Fantasias are arranged in an upward progression of keys from A to G (avoiding those not easily playing on a single-keyed flute), with half in major and half in minor keys. With movements ranging from two to seven, each Fantasia has a different sequence of movement titles, creating a sequence of miniature Fantasias ranging from about 3 to nearly 6 minutes long. Unusually, indeed uniquely, the Fantasias include musical forms that would appear to be impossible on a solo flute, including six fugues, a French overture, and a Passacaglia. 
What impressed me in particular about Joana Amorim's playing is her expressive use of rhythmic flexibility and rhetorical subteltly. The first few bars illustrate this very well. What might seem to be an academic exercise aimed purely at recorder players is elevated to a musical interpretation that will appeal to all music lovers.
The generally excellent programme notes quote the description of the moods of the various keys from the 1713 Das neu-eröffnete Orchestre by Telemann's exact Hamburg contemporary Johann Mattheson, although this is not specifically related to the individual Telemann Fantasias. There is also a detailed description of the various movements within the 12 Fantasias. However, the note writer reduces the potency of his script with an embarrassingly gushing final paragraph with an over-the-top description of Joana Amorim's playing. That is not the purpose of programme notes, and I really don't know why writers are aloud to do that.
Joana Amorim plays a traverso by Rudolf Tutz, afte J. H. Rottenburgh, c1740, in the Musée des Instruments de Musique, Brussels where, incidentally, the original original printing of the Telemann Fantasias is preserved in the Brussels Conservatory Library. It was recorded at the 'Salão Nobre' of the Nacional Conservatoire of Music in Lisbon. The score is available via the usual online source.