Song of Beasts
Fantastic Creatures in Medieval Song
Ensemble Dragma
Ramée RAM 1901. 52'15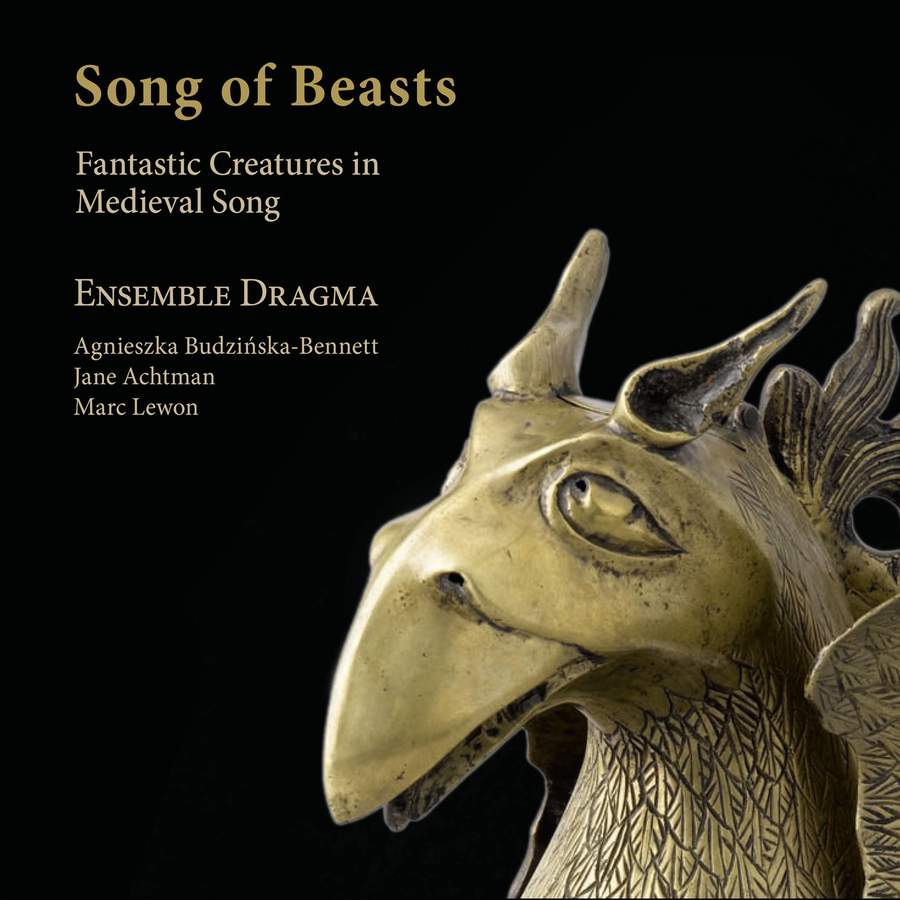 This is the musical equivalent of medieval bestiary, depicting in sound the animals and mythical beings that populate medieval manuscripts in a fascinating sequence of Italian and French ballate and madrigali from 14th and 15th century composers. Ensemble Dragma's CD is accompanied by a full-length film of illustrations from medieval manuscripts.
The programme is divided into six sections, encompassing the lion's roar, the art of hunting, the serpent python, birds, snakes, and concluding with bats & mice. As well as the texts of the vocal pieces, each section is introduced by examples of medieval writings on each topic. The often complex heraldic devices of the texts are well worth reading about
To the sensitive accompaniment of vielles, viola d'arco, harp and plectrum lute, soprano Agnieszka Budziñska-Bennett weaves the often complex melodic lines into a unified tapestry of sound. Her rock-steady voice and superb intonation are exactly how medieval singing should sound. She balances with the various accompaniments brilliantly. It is of the nature of medieval music manuscripts that the musical information is usually sparse, so the art of improvisation is too the for. Agnieszka and her two colleagues, Jane Achtman and Marc Lewin (who adds his voice to a few of the pieces), have realised the musical texts exceptionally well, the only possible difference between their performance and an original one being the quality of their instruments and their playing, which is of the highest standard.