Edinburgh 1742: Barsanti & Handel Parte Seconda
Ensemble Marsyas, Peter Whelan
Colin Scobien, Elizabeth Kenny
Linn CKD 626. 51'51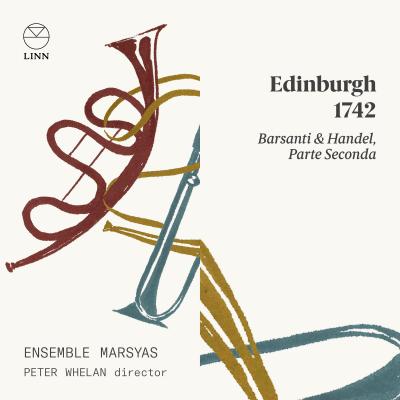 The Italian Francesco Barsanti (c1690-1775) arrived in London in 1723 and moved to Edinburgh in 1735 to join the Edinburgh Musical Society. This is a follow up to the 2017 recording by Ensemble Marsyas, CDK 587 (reviewed here), and completes Barsanti's set of Op.3 Concerto grossi, together with four pieces from his Collection of Old Scots Tunes, both published in 1742. Barsanti's connection with Handel is represented by the latter's Overture to Atalanta, HWV 35, a piece in the possession of the Edinburgh Musical Society.