Haydn: Die Schöpfung
 Il Giardino Armonico, Chor des Bayerischen Rundfunks
Giovanni Antonini
Outhere/Alpha 567. 2CDs. 72'52 +27'26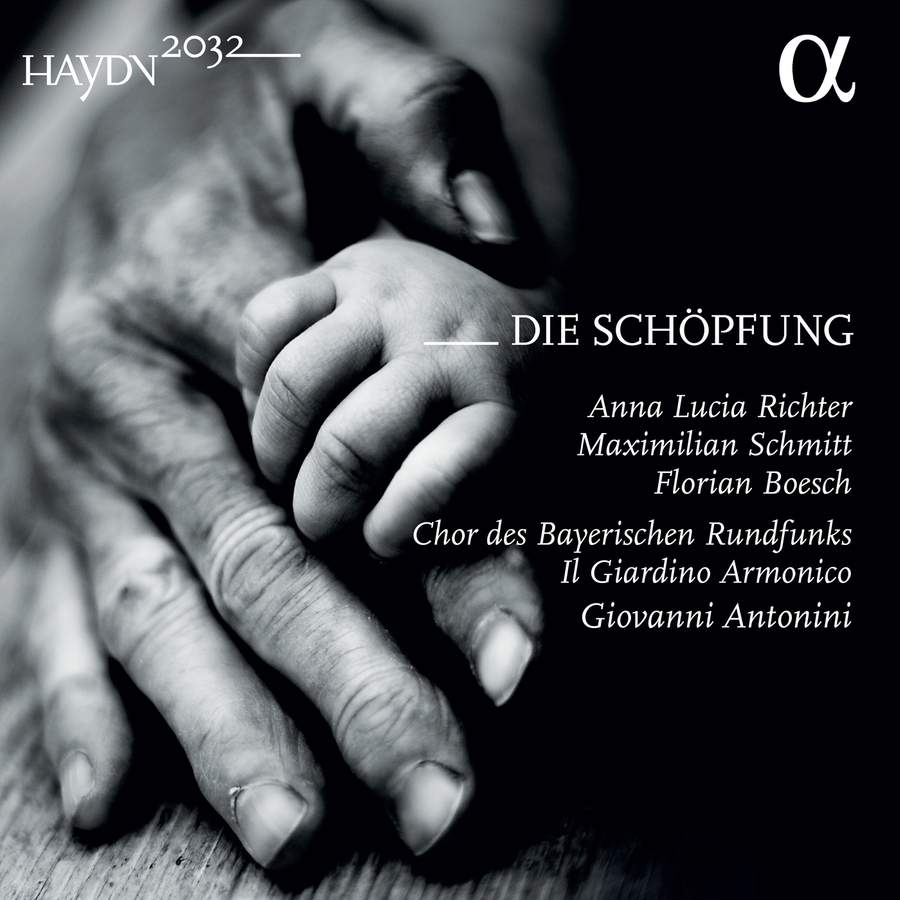 The Joseph Haydn Foundation's Haydn 2032 project plans to produce and finance the recording of all 107 of Haydn's symphonies in the lead-up to the 300th anniversary of Haydn's birth. These recordings are usually with Il Giardino Armonico and the Basel Chamber Orchestra under Giovanni Antonini, but this recording of The Creation, which sidesteps the symphony series, pairs the period instruments of Il Giardino Armonico with the Chor des Bayerischen Rundfunks. Although I have some reservations, it is a powerful and revealing account of Hadyn's extraordinary work, a homage to the Handel oratorios that he experienced in London.