What's next Vivaldi?
Patricia Kopatchinskaja (violin),
Il Giardino Armonico, Giovanni Antonini
Outhere/Alpha ALPHA624. 70'56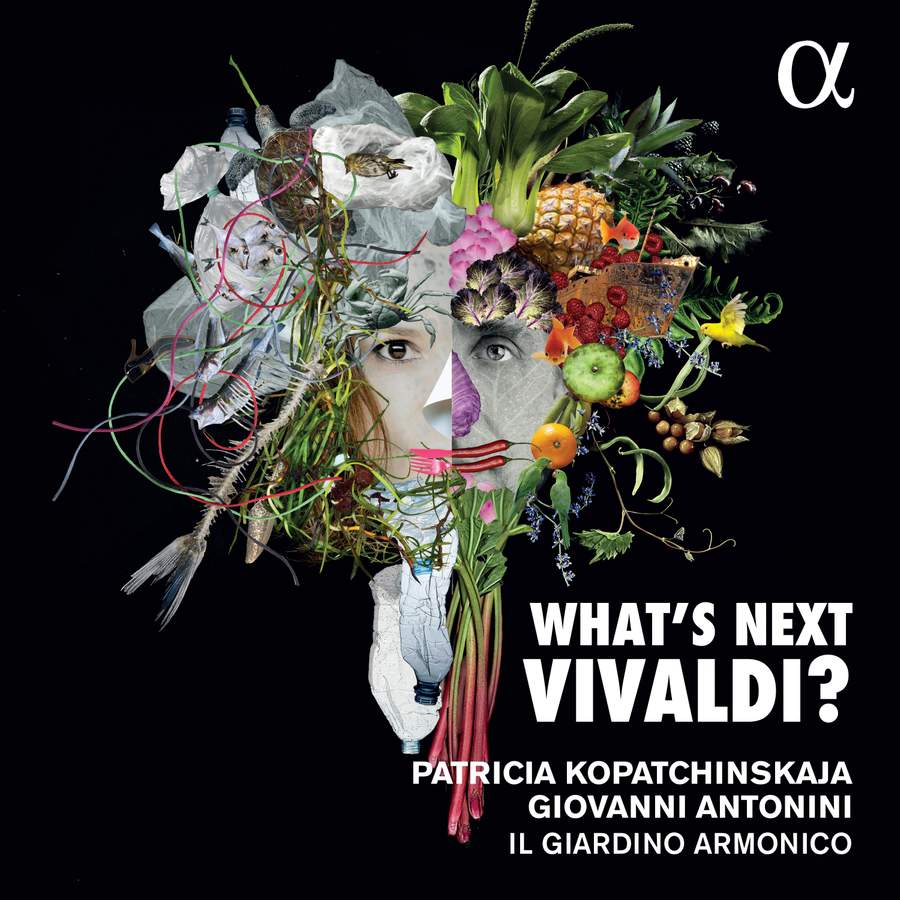 If you manage to get past the unremitting frenzy of the opening Vivaldi La Tempesta di Mare Concerto there is a chance that you might be able to appreciate the rest of this extraordinary recording. Violinist Patricia Kopatchinskaja has been described as an "irresistible force of nature: passionate, challenging and totally original in her approach", in the citation for her 2014 Royal Philharmonic Society award as Instrumentalist of the year). When combined with the energy of Il Giardino Armonico the result is potent.
The imaginative programme contrasts five virtuosic concertos by Vivaldi with short pieces commissioned by Patricia Kopatchinskaja from more recent composers (Aureliano Cattaneo, Luca Francesconi, Simone Movio, Marco Stroppa, Giovanni Sollima). It ends with a little encore by Bartok. Described as inviting Vivaldi "into a time laboratory", he is greeted not only by the contemporary compositions, but also some invigorating interpretations of his own music. For example, the cadenza at the end of the first movement of La Tempesta di Mare which is apparently inspired by "ghosts from Pirates of the Caribbean", complete with a wind machine and percussive lightning strikes. The slow movement is so quiet that you will, like me, get up to check the volume setting, before wishing you hadn't as the final movement bursts in.
A curious addition to the composed pieces comes with the following 41 second track, labelled Lazzo parlante, which was a vocal exercise from the musicians in their warm up to Aureliano Cattaneo's evocative Estroso, which follows. The other modern compositions are Luca Francesconi's virtuoso Spiccato il volo, Simone Movio's Incanto XIX, Marco Stroppa' s Dilanio avvinto and Giovanni Sollima's Moghul.
I do wonder whether the CD booklet is correct is saying that the cadenza of the first movement of the Il Grosso Mogul concerto was Vivaldi's own. It certainly doesn't sound like it, and nor do the other bits and bobs that infuse the music of this, and the other Vivaldi pieces. They certainly do not show the respect that Bach did when transcribing Il Grosso Mogul for solo organ. Purist early music lovers will probably hate this recording, and not just for the excessive speeds. But I've heard worse things done to Vivaldi.
More information can be found here.