Tunder Appreciated
Musica Poetica, Oliver John Ruthven
Veterum Musica, VM020. 44'18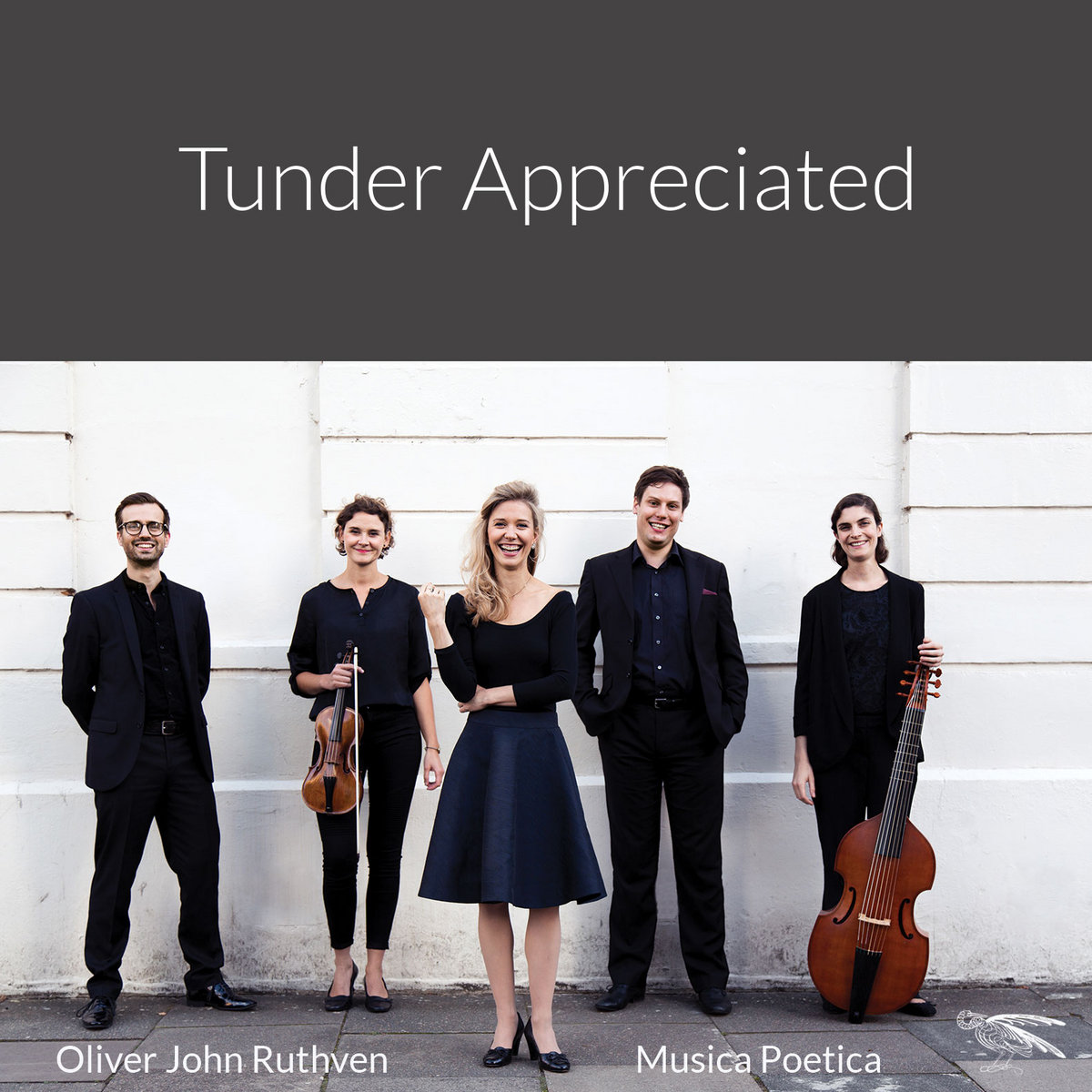 This rather short recording stems from a series of lunchtime concerts that Musica Poetica gave during the 2017 Tunder anniversary year, one of which is reviewed here. The North German organist/composer Franz Tunder (1614-1667) is probably best known today for being Buxtehude's predecessor as organist at the Lübeck Marienkirche, where he started the famous Abendmusiken series of concerts. As was the tradition in many organist posts, Buxtehude married Tunder's daughter Anna Margarethe in 1668 when he took up the post. Around 17 Tunder choral pieces in German and Latin survive, along with some dramatic pieces for organ.
Musica Poetica intend to record all of his surviving choral works, alongside the music of his contempories and musical influences. But I am not sure if they needed to include so much music by Frescobaldi and Buxtehude in this survey of Tunder's music, although both composers are relevent within the historical context. For a recording that is only 44 minutes long anyway, it seems a shame to include composers and music already well represented in the catalogue. It has been suggested that Tunder studied with Frescobaldi in Italy, although there is no evidence for that, although he did travel to Italy in his mid teens and, like many North German composers of the time, was certainly influenced by Frescobaldi.
The two violins, three viols, theorbo and chamber organ (described in the notes as an 'electronic oak box organ') are joined by five singers, two of whom (Lucy Knight and Collin Shay) appear in solos, two in duets (Peter Davoren and Christopher Webb), with Gwnedolen Martin joining in the two chorus works. The singing and playing is very effective, and suits the style of the music well.
The recording was made in a fairly generous church acoustic, with the singers sounding a slightly distant from the instruments. It seems likely that Tunder, like Buxtehude, performed in the Marienkirche from galleries at the west end of the church, next to the main church organ, which would have been used for organ continuo. So a slighly distant acoustic focus is not unreasonabe. Buxtehude had additional side galleries built to accomodate more instruments.
Tunder: An Wasserflüssen Babylon
Frescobaldi: O mors illa
Tunder: Salve mi Jesu
Tunder: Da mihi Domine
Frescobaldi: Partite sopra Passacagli
Buxtehude: Ad Latus, from Membra Jesu Nostri
Tunder: Ein feste Burg