Bach: Cantatas and Arias for Bass
Dominik Wörner, Zefiro, Alfredo Bernardini
Arcana A466. 62'17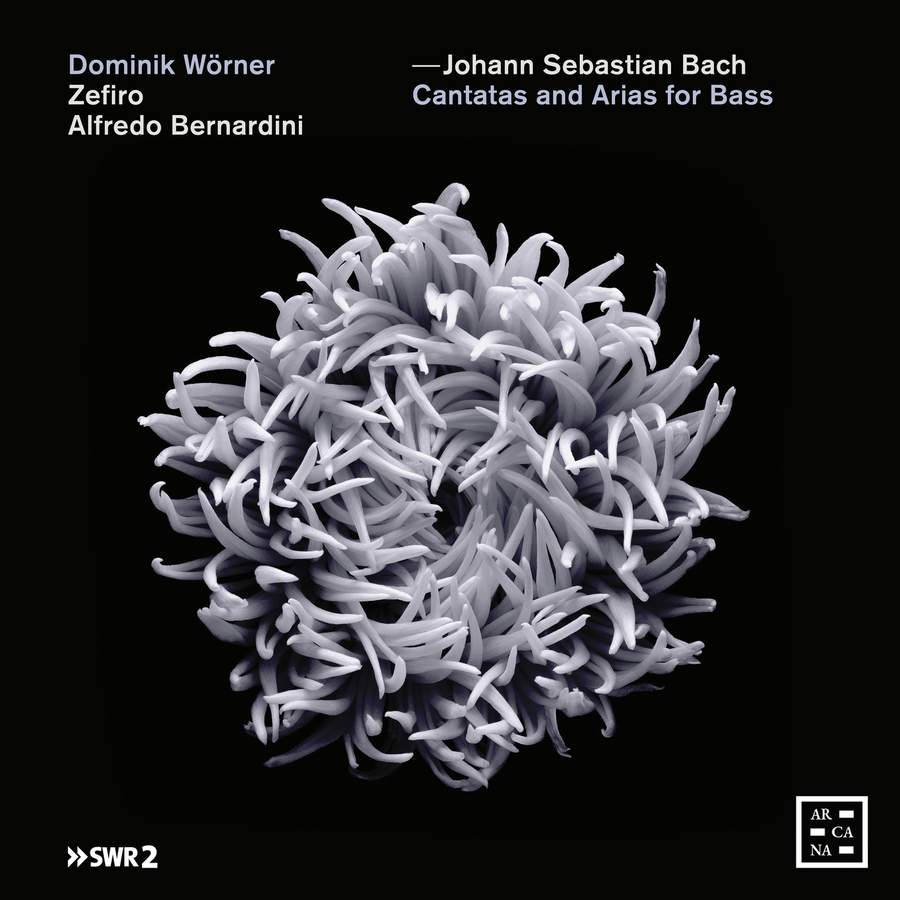 Cantata: Ich habe genung BWV 82
Aria: Gott ist gerecht from Cantata: Ewigkeit, du Donnerwort BWV 20
Cantata: Der Friede sei mit dir BWV 158
Aria: An irdische Schatze das Herze zu hangen from Cantata: Ach wie fluchtig, ach wie nichtig BWV 26
Cantata: Ich will den Kreuzstab gerne tragen BWV 56
Aria: Warum willst du so zornig sein from Cantata: Nimm von uns, Herr, du treuer Gott  BWV 101
One of the problems that Bach encountered on his arrival in Leipzig was the quality of the available musicians, in comparison to those employed by the Köthen court Kapelle. Bass singers seem to have been a particular problem, perhaps ineveitable in a boys choir, although, as Peter Wollny explains in is excellent notes, most of the musicians that Bach could draw on were only around for relatively short time. Six bass singers are specifically named, one becoming his own son-in-law.
This CD includes the three cantatas for solo bass voice, separated by three bass arias drawn from other cantatas. These additional pieces notch this recording up the comparative scale with other recordings of the three cantatas. There is also a focus on Bach's use of the oboe, with Alfredo Bernardini exquisite playing in all three cantatas and individual arias, notably in Ich habe genung and Gott ist gerecht plus the three oboes in the other two isolated arias.
Dominik Worner is known for his Bach singing, as of course is Alfredo Bernardini and his ensemble Zefiro. Both are on outstanding form – recording took four days, and it shows in the quality of the performances. The three solo bass cantatas are some of Bach's finest, musically and in the sense of personal involvement of the solo singer. There can be few, if any, better recordings, here with the added bonus of the other arias.