Opus 1: Dandrieu Corelli
Le Consort
Alpha Classics, Alpha 542. 61'45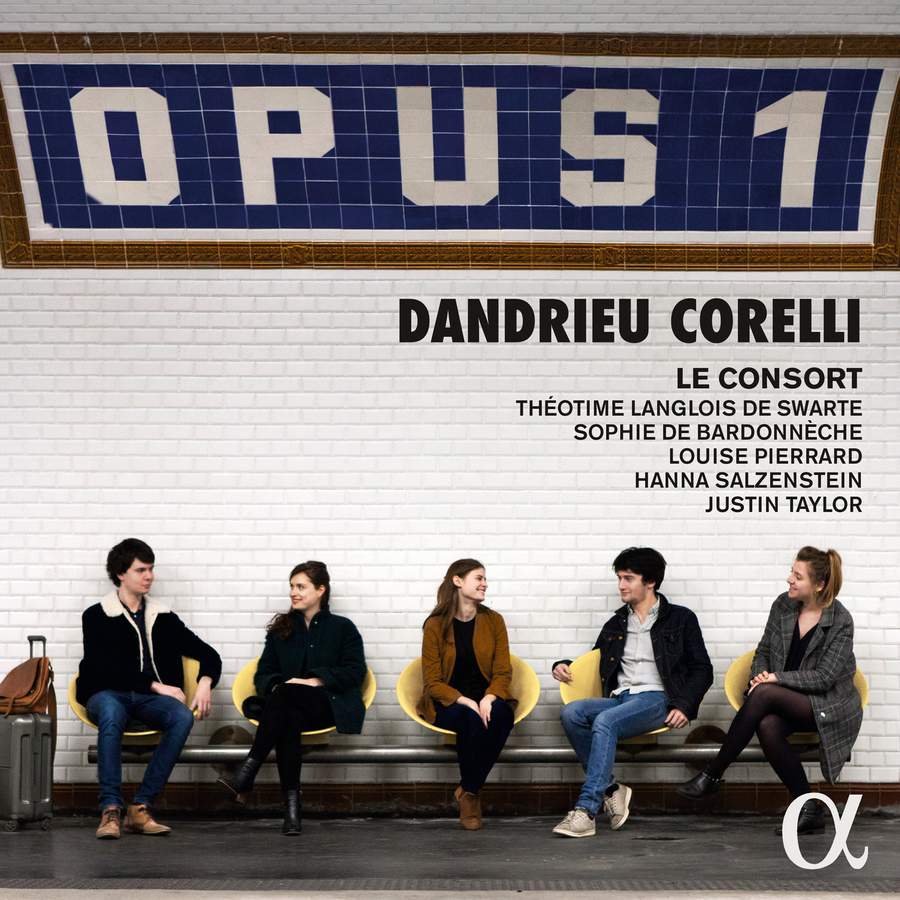 Jean-François Dandrieu (c1682 – 1739) was a Parisian organist and composer. Aged just five, he played the harpsichord in front of Louis XIV. In 1700, aged 18, he started playing the organ at the Saint-Merri church in Paris, became its titular organist five years later. He is probably best known today for his volume of lively organ Noëls, published posthumously. In 1718 he published his Principes de l'accompagnement, an academic treatise which remains an important source of information on accompaniment practice.
This excellent recording from Le Consort includes the six Sonatas from Dandrieu's 1705 Livre de sonates en trio (published as his Prèmier Œuvre, hence the Opus 1 title of this CD), an arrangement as a Trio of La Corelli from his second book of harpsichord pieces, and three Sonatas by Corelli. At first sight, it might seem a little unfair to contrast the first published work of the 23-year-old Dandrieu against the Corelli, the founder of the Trio Sonata tradition. But, on listening to the two composers, Dandrieu holds his own very successfully against the Master, helped by some very sympathetic playing from the five musicians of Le Consort, notably the two violinists, Théotime Langlois de Swarte and Sophie de Bardonnèche.
The six Sonatas demonstrate an assured grasp of the Trio Sonata style, with an innovative sequence of movement in the Italian style and clever use of imitation. The original score is accessible online. There are some particular moments that impress, including Le Consort's use of plucked instruments in the fourth movement Vivace of Sonata IV, here played twice to enclose the third-movement Largo. There is a gorgeous gently rocking Giga concluding Sonata I, and a similarly attractive Siciliana Affettuoso at the centre point of Sonata VI. Dandrieu is perhaps most Corellian in Sonata V, when the harmonically intense Adagio leads to an effervescent Vivace with the violins dancing above a rapid-fire bass-line. A Corellian walking bass underpins the sensuous violins in the second Adagio before the fugal finale.
More information, and a link to the album booklet, can be found here.