From the GROUND up
David Hill, Peterborough Cathedral organ
Regent REGCD539. 67'48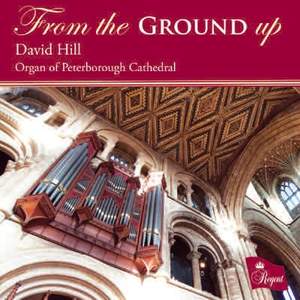 There is more to this recording than a 'mere' display of 20th-century British organ music, most based on a ground bass, usually in its particular incarnation as a Passacaglia, played on a grand English cathedral organ by one of England's most distinguished organists. But that alone is enough to recommend the recording. It encompasses a wide range of music styles, generally influenced by German organ composers, dating from 1910 to the present day, together with a lovely little contrasting contribution from Orlando Gibbons, from the early 17th-century. Two major gems of the repertoire and a substantial new piece are balanced by a sequence of short pieces.