The Trials of Tenducci
A Castrato in Ireland
Irish Baroque Orchestra, Peter Whelan, Tara Erraught
Linn Records CKD 639. 65'57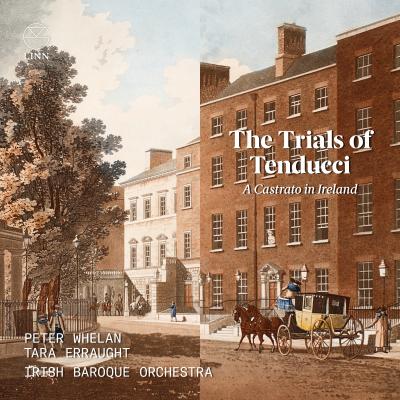 Following their 2019 recording Welcome home, Mr Dubourg, Peter Whelan, and the Irish Baroque Orchestra return to their explorations of the musical heritage of Dublin, in this case in the shape of Giusto Ferdinando Tenducci (c1735-90), a notorious Italian castrato singer who spent 3 years there in around 1765. He was born in Siena and first came to London in his early 20s. Apart from his brief time in Dublin and a very short return in later years, he spent most of the rest of his life in London. During his time in London he had contact with Johann Christian Bach (the 'London Bach'), singing the title role in his opera Adriano in Siria. He briefly taught singing to the c20 year old Mozart in Paris, and received a now-lost concert aria in return.