Fantasia Bellissima: The Lviv Lute Tablature
Bernhard Hofstotter
TYXart  TXA18115. 41'51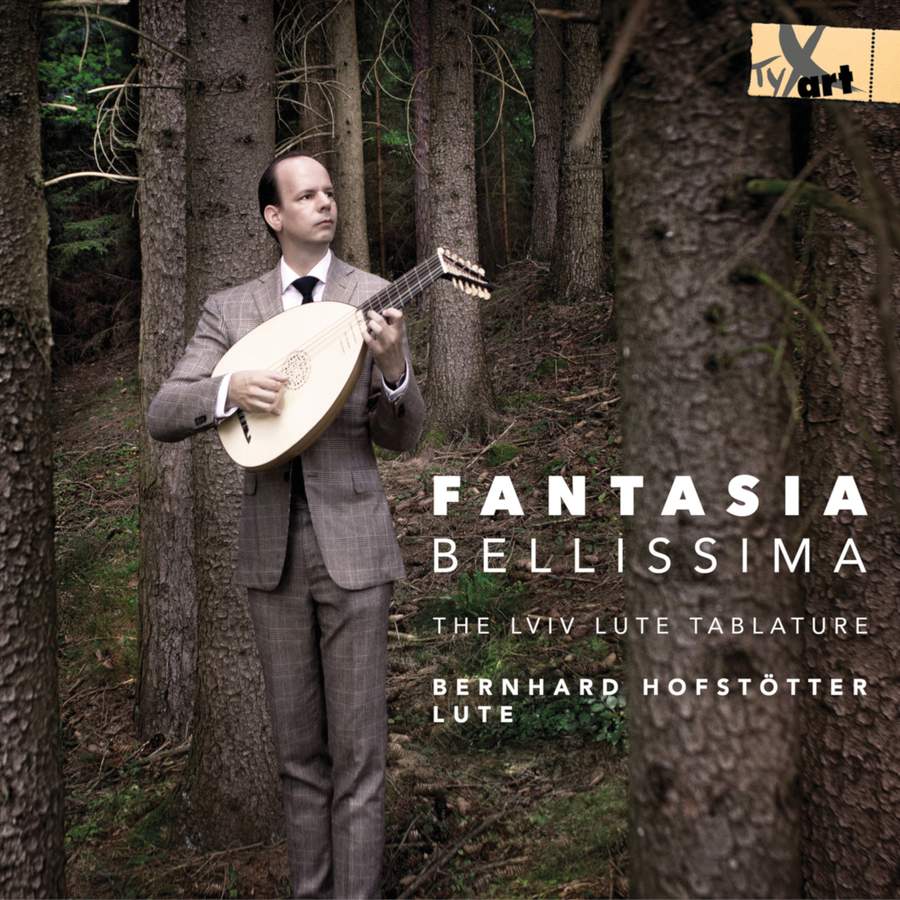 Confusion reigned from the start of the programme notes, at least for me, with their reference throughout to the Cracow Lute Tablature. It turns out that is now known as the Lviv Lute Tablature, as highlighted on the CD cover. The complicated history is covered at length in Dr. Kateryna Schöning's excellent notes. The music dates from around 1550 to the early 17th-century and was collected by several different people. The manuscript disappeared between the 17th-century and 1937 when it turned up in a Viennese antiquarian bookshop. It was sold and ended up in the attractive city of Lviv in north-western Ukraine.
At the time the manuscript was written, Lviv was the capital of the Ruthenian Voivodeship within the Kingdom of Poland, so its current home is not inappropriate, given the roots of the music in the enormous Polish-Lithuanian Commonwealth. The manuscript includes a wide variety of handwritten pieces, Latin aphorisms, graphic patterns and ornaments, performance information and Polish poetry, Alongside the many anonymous items are pieces by John Dowland, Claudin De Sermisy, Pierre Sandrin, Clément Jannequin, and the Transylvanian lutanist Bálint Bakfark. Several of the pieces are in dance form, but they are balanced by eloquent interpretations of chansons.
Bernhard Hofstötter plays a 2017 Renatus Lechner seven-course lute after Vendelio Venere of Padua. His sensitive interpretations bring out the delicacy of the music well, although the opening (and closing) anonymous Tarzeto sets a surprisingly bombastic mood with its violent strumming that seems out of keeping with the rest of the CD. It was recorded in the Landesmusikakademie Sachsen in Colditz Castle.
More information can be found here.