Venetian Cello Sonatas: Under the shade of Vivaldi
Gaetano Nasillo
Outhere/Arcana A465. 77'24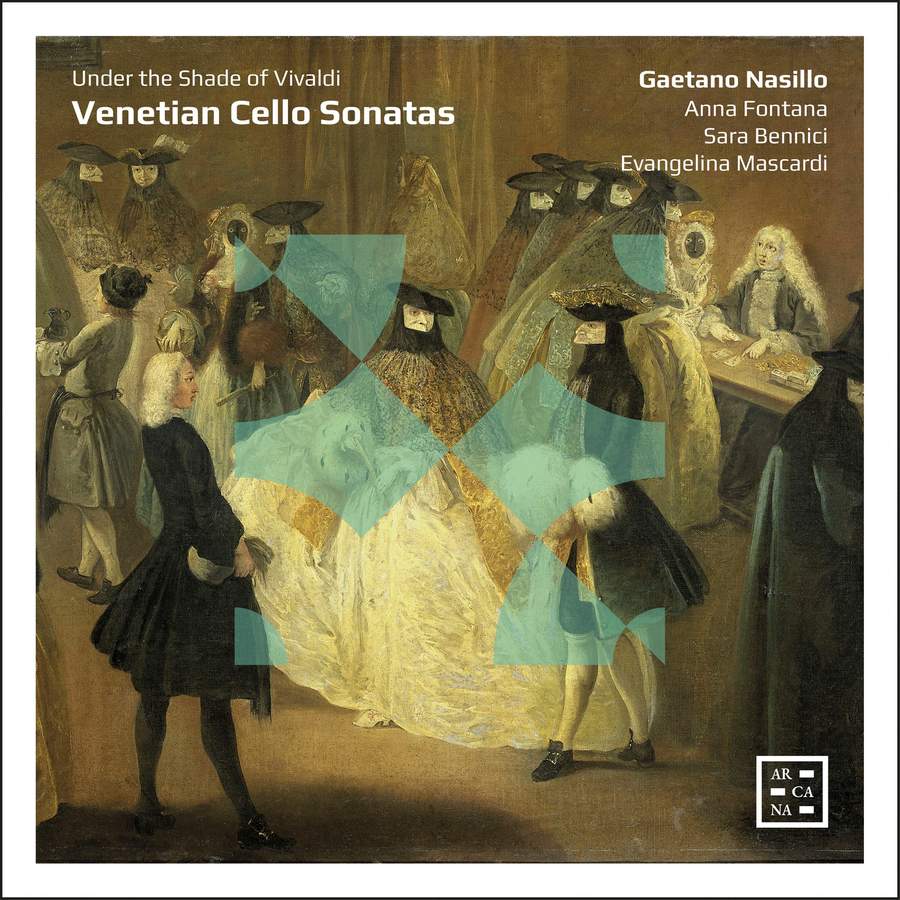 The subtitle of this recording "Under the shade of Vivaldi" explains its remit of exploring the lesser-known composers for the cello in Venice at a time when the music of Vivaldi held sway. The pieces chosen demonstrate two moments of musical transition. The first is the use of the cello as a solo instrument, rather than as a 'mere' bass continuo instrument, a development that started in the mid to late 17th-century. The second example of transition is in the structure of the Sonata from the traditional four movements to the more modern three. Perhaps tellingly, the two Sonatas in the later three-movement form (by Vandini and Stratico) are the most technically advanced of the eight Sonatas.
One problem with exploring composers who have been overlooked in favour of better-known composers comes when you include a piece by that latter composer. It often becomes obvious why the lesser-known composers are lesser-known. A phrase I sometimes use when reviewing programmes of lesser-known composers is that they have been "plucked from well-deserved obscurity". In this case, one of Vivaldi's best-known cello Sonata makes for stiff competition, although the other composers selected actually stand well against his competition.
The music is attractive and eminently listenable. And the performance by Gaetano Nasillo, cello, Anna Fontana, harpsichord, Sara Bennici, cello, and Evangelina Mascardi, theorbo, are all excellent. they play with clarity, focus, and a fine sense of consort, rather than just a solo and support. The rich sound of the cello is compelling, its mid-range tessitura allowing the full harmonic structure of the sound to be revealed across its span.
Excellent programme notes by Michael Talbot (in English, French and Italian) set the composers and the music in context. In contrast to the fame of Vivaldi, his exquisite Sonata is followed by a piece composed by a monk: Diogenio Bigaglia.
Bassani: Sonata III in A minor
Marcello: Sonata VI Op1.6
Platti: Sonata I in G minor
Vivaldi: Sonata for Cello solo in B flat major RV 46
Bigaglia: Sonata in G major
Vandini: Sonata in A minor
Martinelli: Sonata in D major
Stratico: Sonata for Cello & Bc in A major