Paladin
Lute music by Jean Paul Paladin (c1500-1565)
Alex McCartney, lute
Veterum Musica VM022. 53'19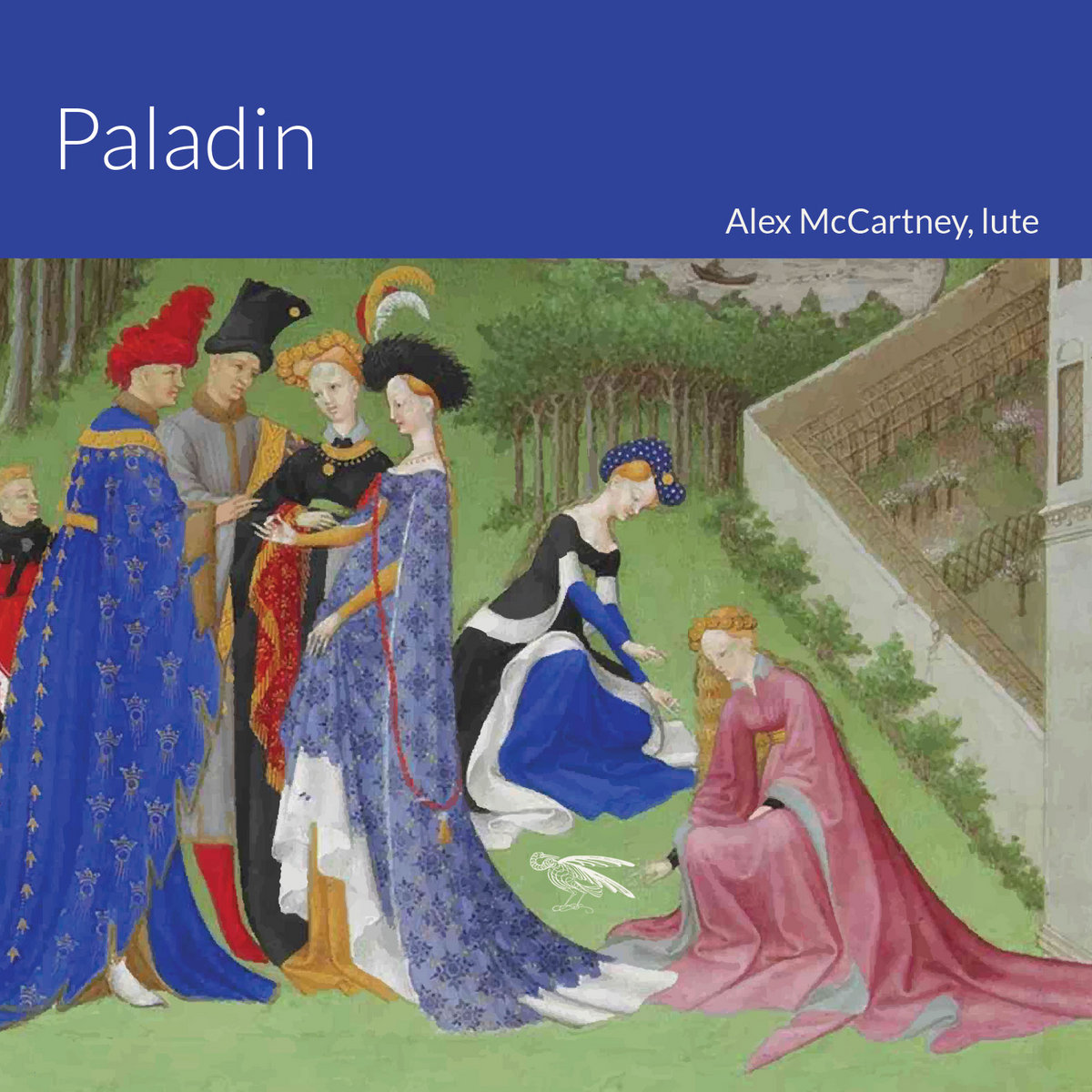 Alex McCartney came across the music of Jean-Paul Paladin by chance, courtesy of an internet search.  Paladin was born Giovanni Paolo Paladino and was an Italian composer and lutenist born in Milan. He was lutenist to Francois I between 1516-22, Charles III of Lorraine from 1544 and, from 1548-53, to Queen Mary of Scotland. He published books of lute music in Lyons: the Tablatura de lutz 1549, and the Livre de tablature de luth in 1553, reprinted in 1560. He also seems to have been a successful merchant who maintained a large house and vineyard in Lyons.
Alongside the Paladin pieces, Alex McCartney has included some anonymous extracts from Elias Mertel's 1615 massive collection Hortus Musicalis Novus. His programme note described the background to the music, and muses on the wider context of the music. The music is fascinating, both in the selection of Paladin Fantasias, and in the balancing pieces. Alex McCartney's playing is reflective and sensitive, creating a magical world of sound.
The recording is available from Veterum Musica