Heavenly Songes
Nicholas Ludford: Missa Sabato
La Quintina, Jérémie Couleau
Parity PTY220191. 60′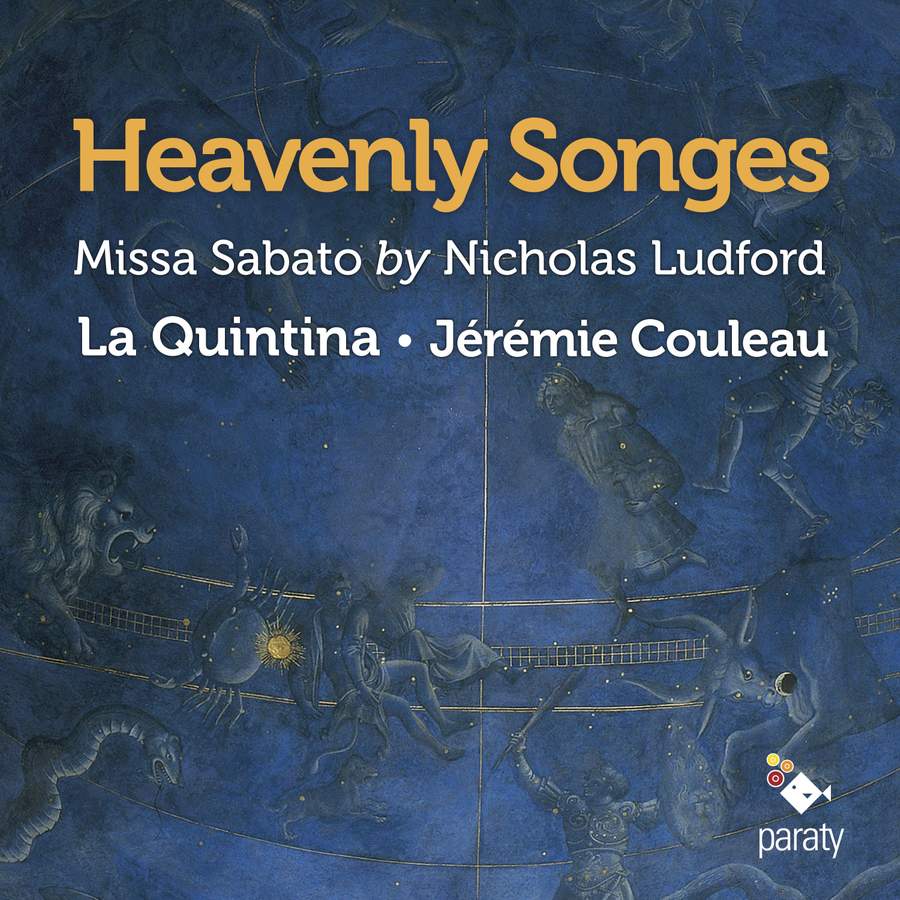 Nicholas Ludford (c1490-1557) was a contemporary of the organist composers John Taverner, John Redford and Thomas Preston, and preceded Thomas Tallis and John Sheppard by a generation. Knowledge of his life is a lot clearer now than it was, thanks largely to the work of David Skinner and Nicholas Sandon. Born into a musical family, the earliest reference to him seems to be in 1517 when he rented lodgings from Westminster Abbey. This suggests employment at the Abbey or the adjacent St Margaret's, where Ludford was later connected for the rest of his life. In 1527 Ludford became a singer and organist at the Collegiate Chapel of St Stephen's within the Royal Palace of Westminster. The chapel was in two parts, the upper (destroyed in 1834) was the sumptuous private chapel of the Royal Family, the lower crypt chapel was for lesser mortals. The lower part of that chapel still exists in the current Houses of Parliament with the name of St Mary Undercroft. It is a 'Royal Peculiar' still under the control of The Queen.