Apparatus musico-organisticus
Baroque organ works from Tyrolean sources
Peter Waldner
Musikmuseum 51 MMCD 13050. 65'29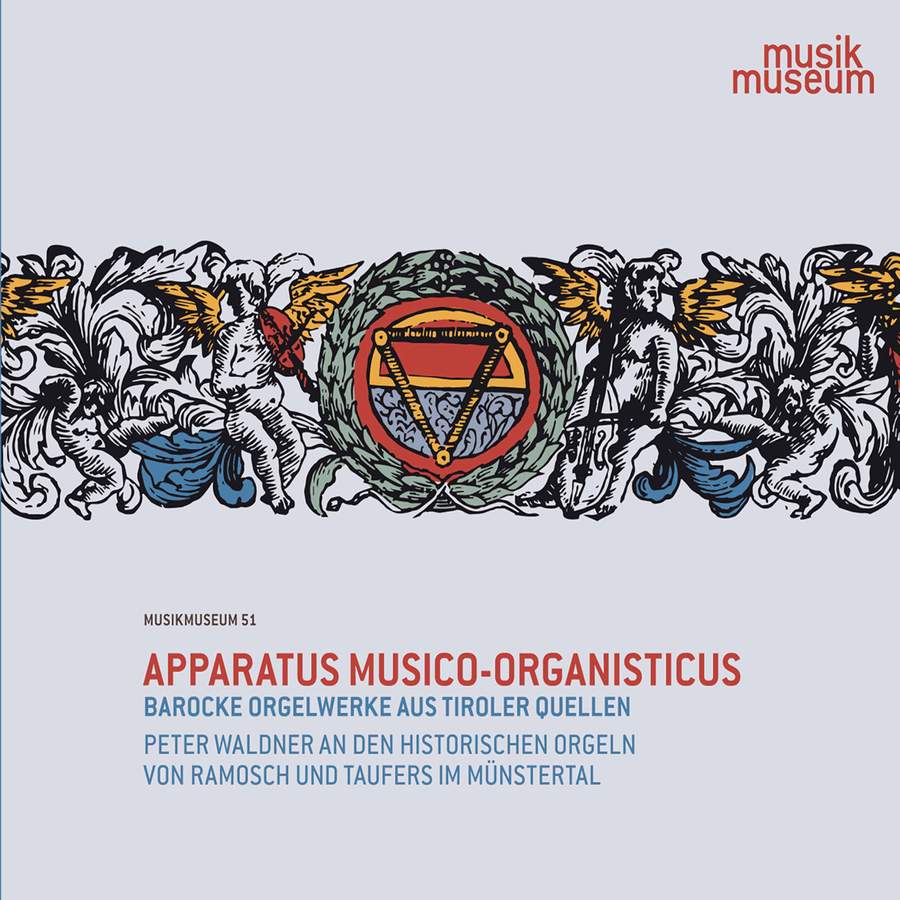 In this recording, the prolific Innsbruck-based organist Peter Waldner plays two historic organs in the western part of the Italian South Tirol close to, and just over, the border with Switzerland. The choice of organs, and to an extent the music, is focussed on that region, not least because the nearby Benedictine Abbey of Marienberg contains the Tyrol's only known copy of Georg Muffat's 1690/1721 Apparatus musico-organisticus which forms the bulk of the CD.