Routes du Cafe
Ensemble Masques, Oliver Fortin
Alpha Classics, Alpha 543. 71'39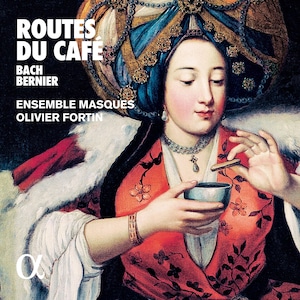 Coffee is an essential contribution to the lives of many travelling musicians. This fascinating CD from Ensemble Masques pays musical homage to coffee with two cantatas devoted to coffee, and instrumental music of Turkish origin or influence reflecting it's origins in Constantinople. The programme is arranged in the form of an Ottoman fasil (suite), the two cantatas contrasted by Ottoman-style improvisations (taksim). We are taken on a tour through the cities of Europe where coffee-culture took hold – Paris, London, Constantinople and Leipzig – the latter, predictably, with Bach's 'Coffee' Cantata Schweigt stille, plaudert nicht, BWV 211.