Fortuna desperata: Gothic and Renaissance Organ Music
Daniel Beilschmidt
University Church of St Paul, Leipzig
Genuin GEN17453. 77'22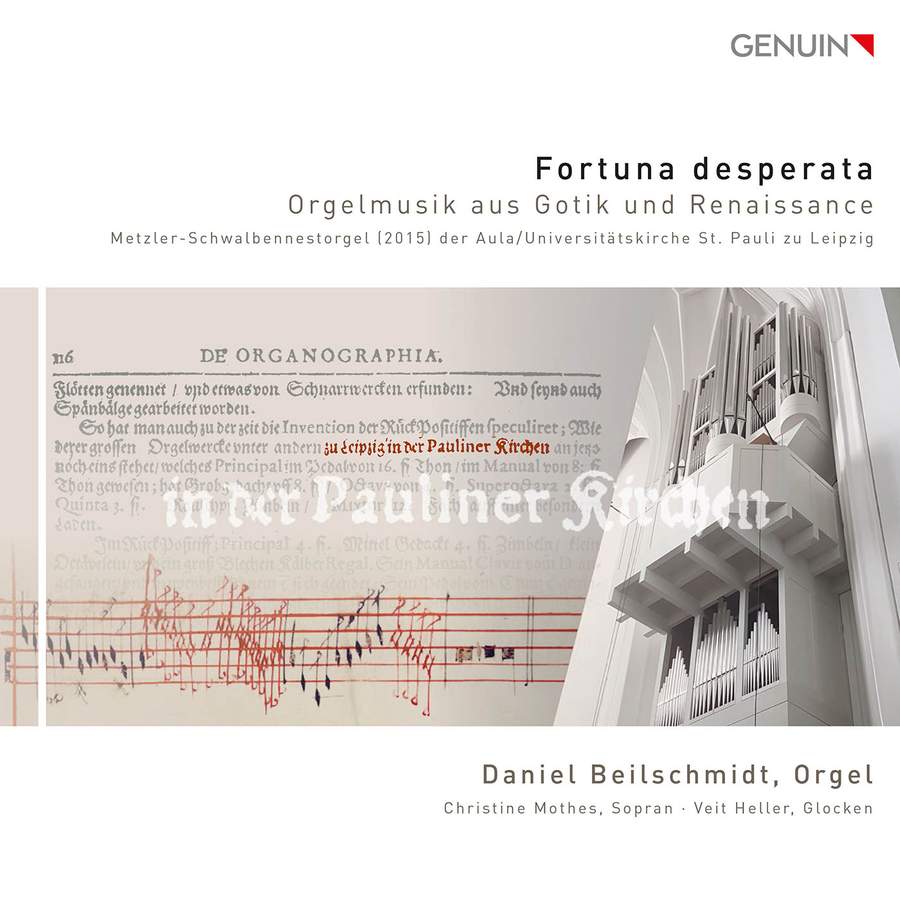 I have been a regular visitor for Leipzig over many years, and was always fascinated by the ever-changing landscape of the city, not least in the construction of the striking new university buildings on the Augustusplatz (pictured). This includes the Paulinum, the combined assembly hall and university church, built on the site of the old St Paul's University church which was controversely blown up in 1968 by the city's then communist authorities. As well as a large multi-purpose organ at the liturgical 'west-end', there is to one side of the chancel a swallow's-nest organ that will ultimately be based on the late Gothic/early Renaissance instrument later described by Michael Praetorius in his 1619 Syntagma Musicum. In its currently incomplete state, it reflects a late 15th-century Gothic 'blockwerk' organ, allowing for performance of an important but little known repertoire that forms the foundation of all later organ music.