Francesco Bonporti: Sonatas Op.1 for 2 violins and bc
Labirinti Armonici
Brilliant Classics 95966. 60'43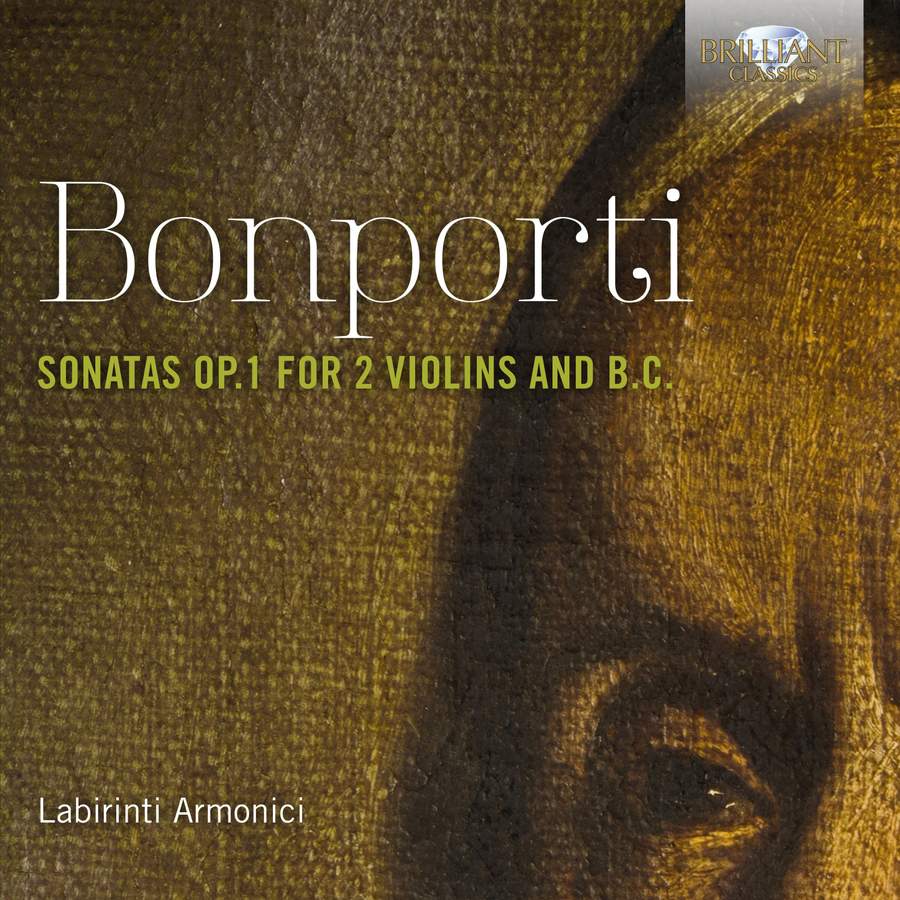 Francesco Antonio Bonporti (1672-1749) was born in Trento to a well-established family and remained there for much of his life. His family encouraged him into a career in the church, and those studies took him briefly to Innsbruck and then Rome, where he studied at the Collegium Germanicum from 1691-95. Whilst there, he studied music with the director of chapel music and came under the influence of Arcangelo Corelli. Bonporti's Opera Prima: Suonate a Tre. Due violini, e violoncello obligate was published in 1696, just after his return to Trento from Rome.
These early compositions are miniature exercises in the fledgeling Trio Sonata form – the longest movement is just 2'26, the shortest a mere 27 seconds, the average about 1'30. They are all in the four-movement  Sonata da Chiesa style and seem to have been composed over some time, as they show a clear structural and musical development over the ten Sonatas. Despite the title, the first violin dominates proceedings, particularly in the first four or five Sonatas. The fifth seems to herald a slightly more mature style, where Bonporti's increasing confidence in counterpoint begins to be apparent.
To date, Bonporti has only been known, if at all, for the attribution to JS Bach of some of his Op.10 Inventions. For that reason, this recording is welcome. Although the music is not perhaps of the finest ever quality, it does show how a young amateur composer absorbs the style of a composer like Corelli. As for the rest of his life, he successfully managed to avoid any ecclesiastical preferment and spent much of the rest of his life playing the violin and singing in Trento Cathedral, until moving to Padua for the last few years of his life.
The playing by the four members of Labirinti Armonici is appropriately delicate, reflecting well the rather intimate nature of the music.