Ach Jesus stirbt
Andreas Hammerschmidt
Vox Luminis, Clematis, Lionel Meunier
Outhere/Ricercar, RIC418. 70'27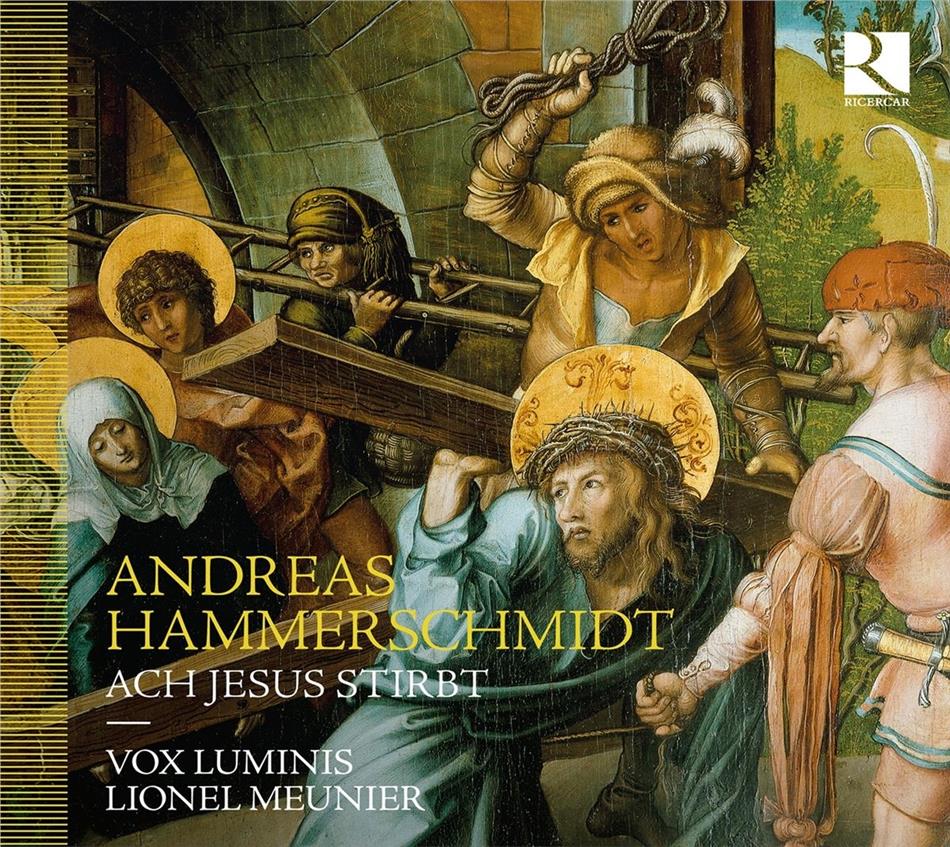 The ever-excellent Vox Luminis strike again with this magnificent recording of vocal works by the little-known Bohemian organist-composer Andreas Hammerschmidt (1612-1675). As a result of the Thirty Years War, his (Protestant) family moved to the important city of Freiberg in Saxony when he was about 15, where he became organist at the Petrikirche. In 1639 he moved to Zittau where he stayed until his death as organist of the Johanneskirche. Despite the ravages of the war, he became famed as an organist and a composer of music in the concertato tradition of Heinrich Schütz.